Tyler Wilkin wins Northampton Gold Rush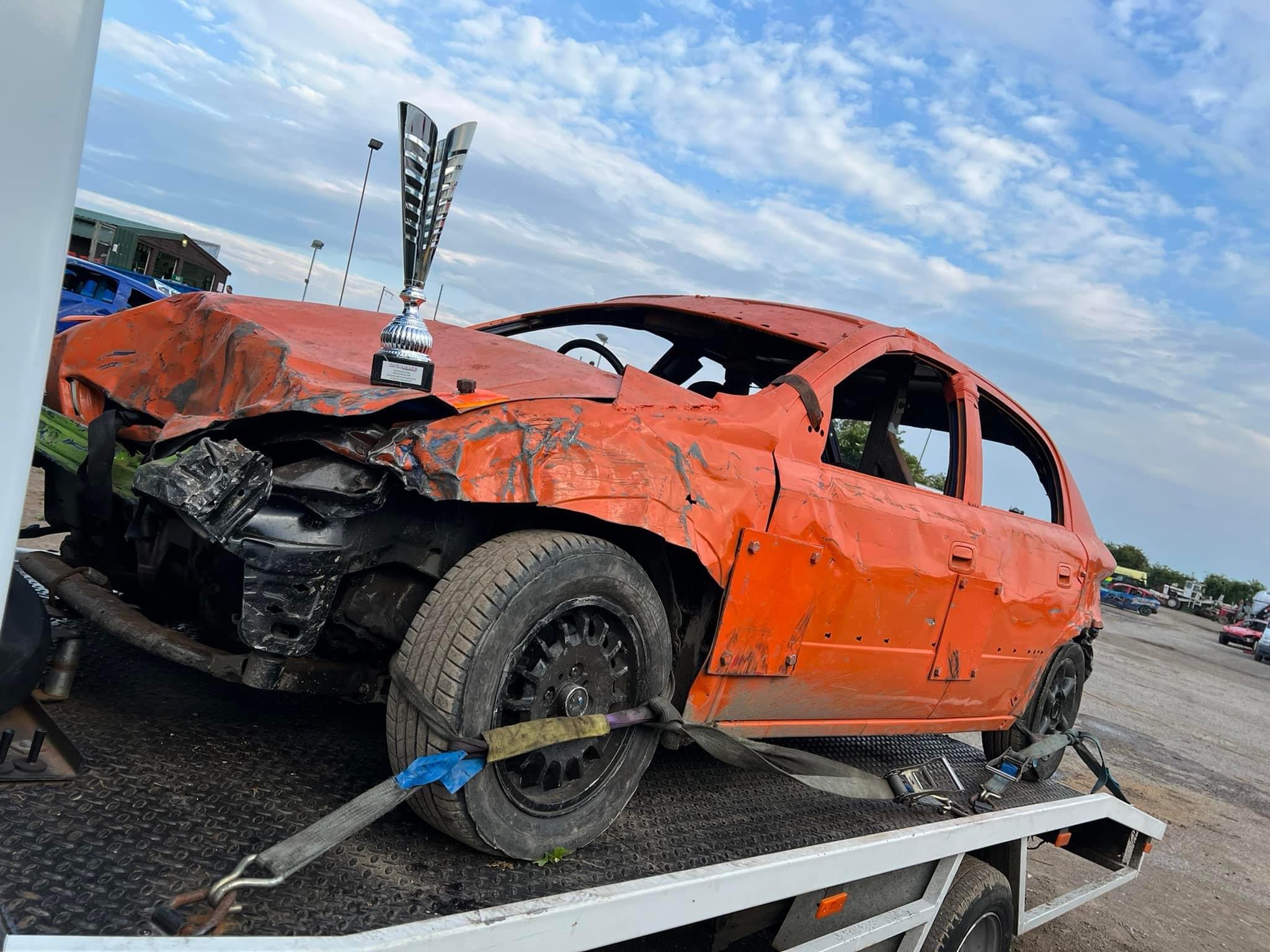 330 Tyler Wilkin secured his spot on the grid for November's 1600 World Final by taking the win in the Gold Rush Final at Northampton Shaleway on Friday 3rd June.
Tyler is looking to have a top weekend, adding a maiden Unlimited Banger appearance to his win when he takes this smart Mercedes W210 out at Ipswich's Banger World Series round today. (4/6)
97 Jack Shepherd had the car of the day at the event, taking this Mk2 Vauxhall Astra fit with Platinum Jubilee themed signs and props!