Shane Davies wins BWS Round 1 Wildcard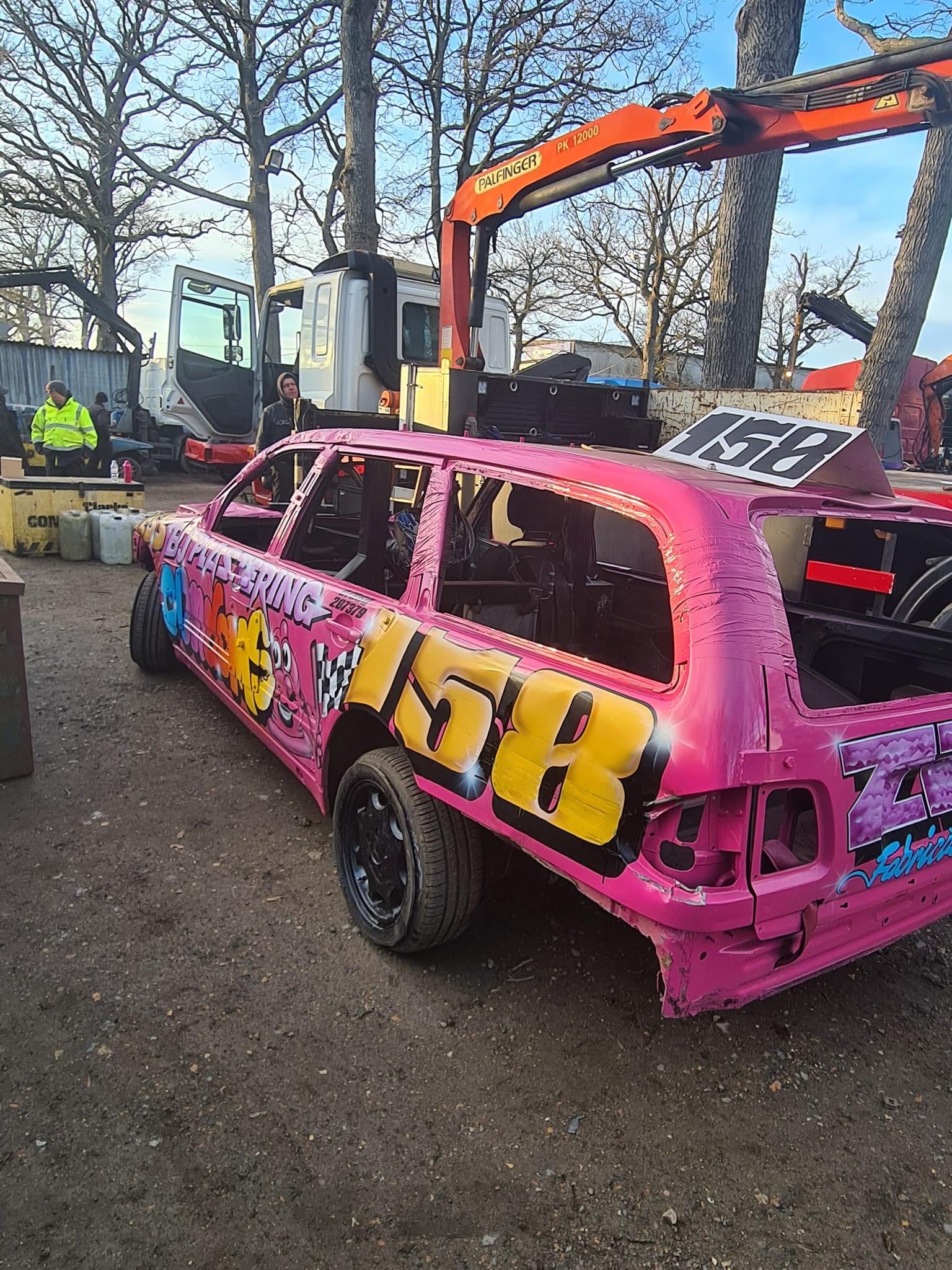 The Banger World Series returned with great anticipation, with around 130 drivers booked in for the first round at Arlington Stadium.
Condoms legend 158 Shane Davies was victorious in the Wildcard Final, booking his spot in October's World Final already.
The tight nature of the West Sussex oval ensured action all night with top crashing on display throughout the evening.
88 Tim McDonald already providing with a car of the year contender with his stunning Chrysler Windsor Deluxe Hearse and it was also great to see 211 Dennis Vorkink back on UK soil!